Welcome back, Pilates enthusiasts!
Now, I have a few questions for you;
Do you like Pilates?
Do you like sharing your experiences with others?
Do you like being part of a community?
If you said yes to these questions, then perhaps you'd be interested in Everybody Pilates Education. If you've been having a gander at our website, then you may have noticed the Education tab already.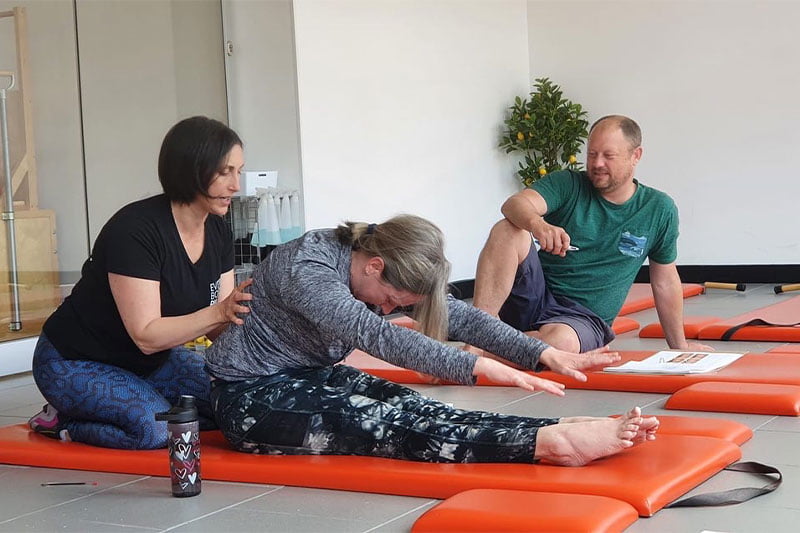 But what exactly is Pilates Education?
Well, Everybody Pilates offers several different course types that are run throughout the year. We have Master programmes for those who are already trained but wish to push themselves that little bit further with their teaching. Or, if you're new to Pilates and the teaching aspect, we have a Mat certification and a Comprehensive Certification that's ideal for complete beginners.
All courses are fully supplied with equipment and are led by none other than Amy herself. As I've said before, Amy has been taught by many Pilates Gurus including MeJo Wiggin, Clare Dunphy-Hemani and, of course, Pilates Elder Jay Grimes. With so many styles and skills under her belt, Amy is an experienced teacher and the perfect candidate to share that with others. Learning under such a knowledgeable and talented woman is an incredible opportunity for all.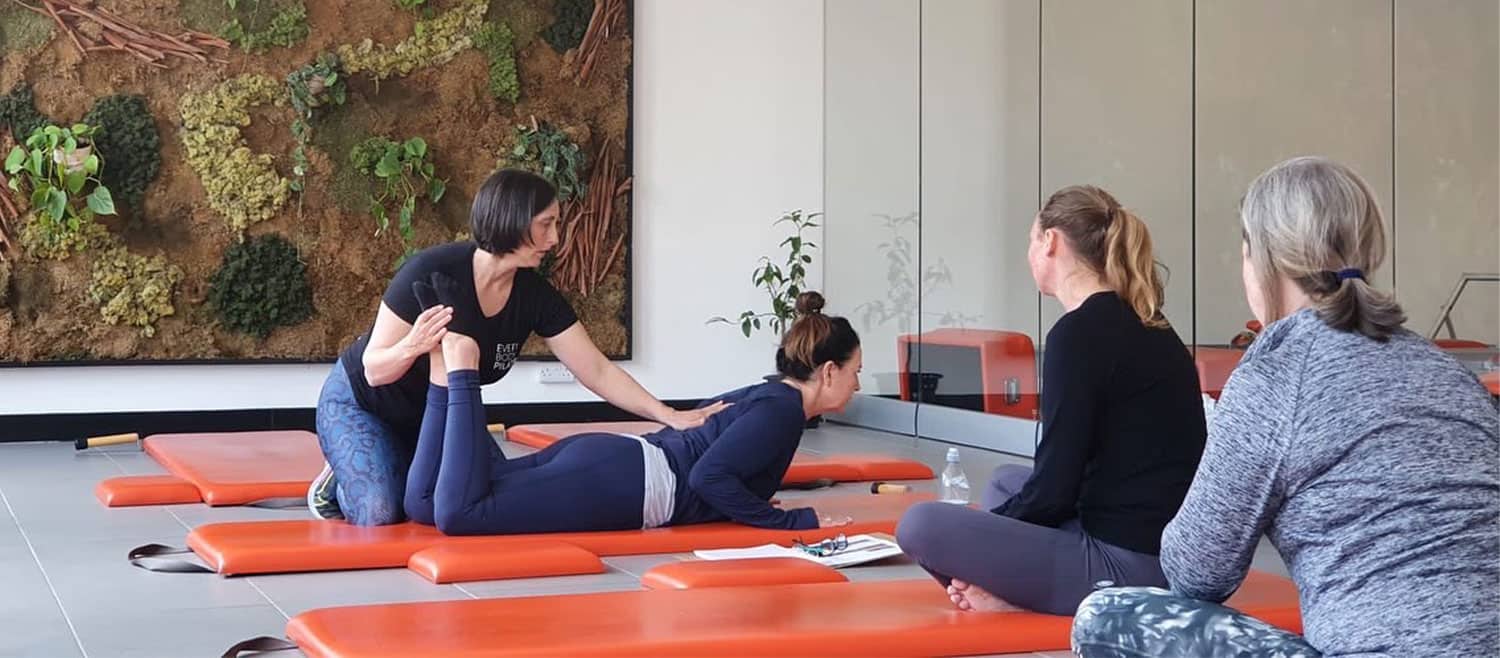 Not only do you get to learn from the best, you also get to build friendships and become part of an amazing community. You'll meet likeminded people who will share the same enthusiasm and passion for Pilates that you do!
Not to mention, you'll create lasting memories full of fun to treasure in your Pilates Journey and beyond.
Don't fret if you feel like you aren't experienced enough or have an extensive understanding in Pilates because that's exactly what the courses aim to improve and develop. You'll find yourself learning new skills, techniques, and teaching methods through personal practice, observations and hands-on training. Just look at your resident writer; with no Pilates knowledge at all in the Beginning, I've now almost finished my training and will soon be completely qualified!
Have I spiked your curiosity?
Then why not have a look around the Everybody Pilates Education tab to have a deeper look into what the company offers. And if you're keen on getting started, then you're in luck as we will be soon launching a NEW FUNDAMENTALS COURSE and releasing the dates for our MAT CERTIFICATION. 
Check out ALL the Education NEWs here ….https://www.everybodypilates.co.uk/education/
That's all for this month's blog. Stay tuned for the next instalment where we chat all things Reformer!!
Your creative Pilates blogger,
Rachel
And the incredible EP Team