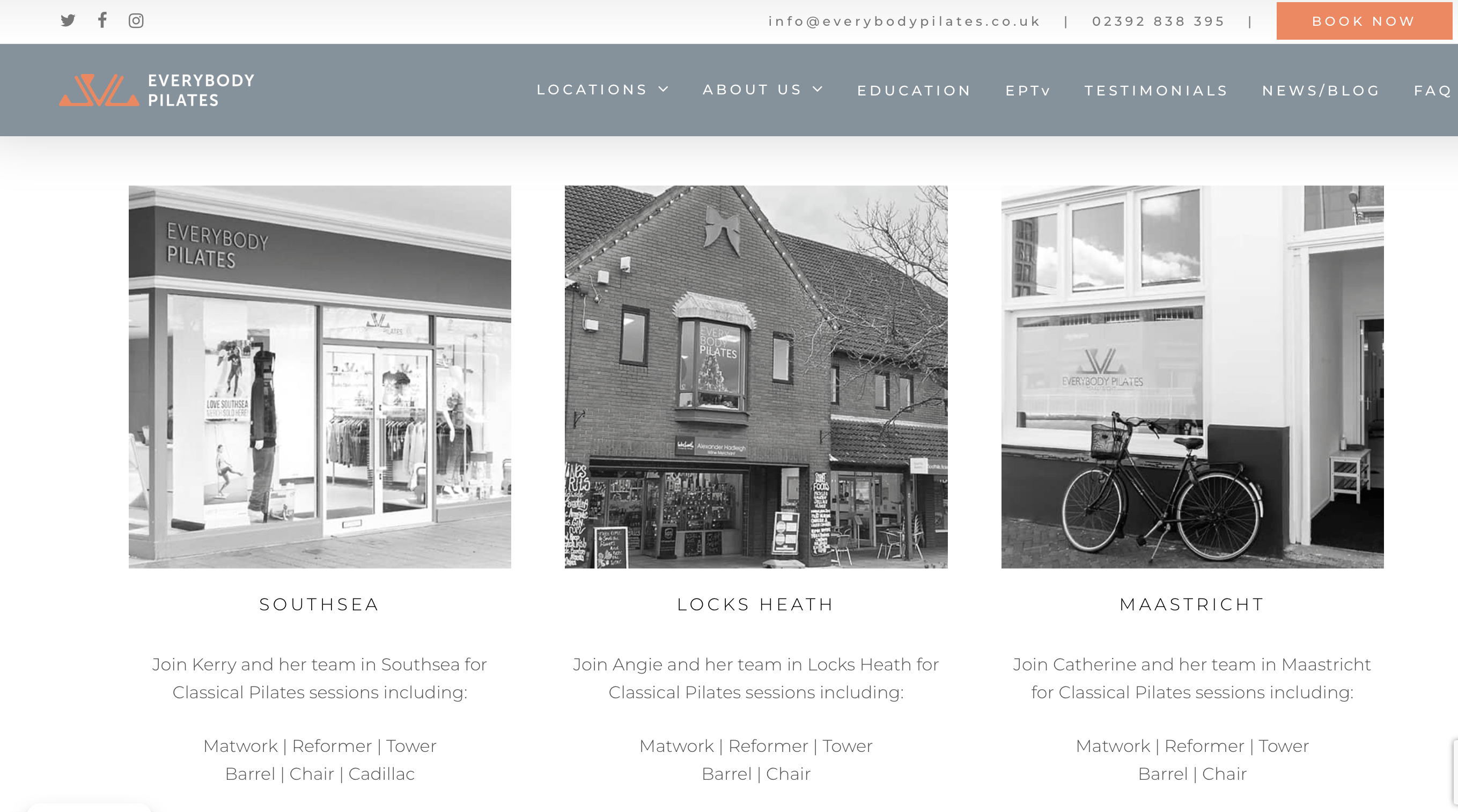 That's right! We've got a brand-new website that offers all you need to know about Everybody Pilates in one place! Whether you're looking to join classes, subscribe to our online workout videos, or simply to learn more about what we do, our website has it all. The first place to check for all our news would be the blog! (Psst, you're already here!) This will feature monthly updates and give you an insight into what Everybody Pilates is all about. In fact, why don't we start by introducing ourselves…
Everybody Pilates revels in its passion for bringing Pilates to anyone regardless of age, gender, size, or ability hence why we're called 'Everybody' Pilates. Our focus is on the Classical side of Pilates, teaching clients the workouts and connections Joseph Pilates himself (the creator of Pilates) taught many years ago. We stick to the original forms, delving deep into the why and how of the varying exercises with set routines to learn and develop over time. Helping our clients to build strength, we concentrate on engaging our core muscles and those less commonly used in everyday situations to tone the body, create flexibility and keep ourselves healthy during our lives. As Joseph Pilates once said, "Change happens through movement and movement heals".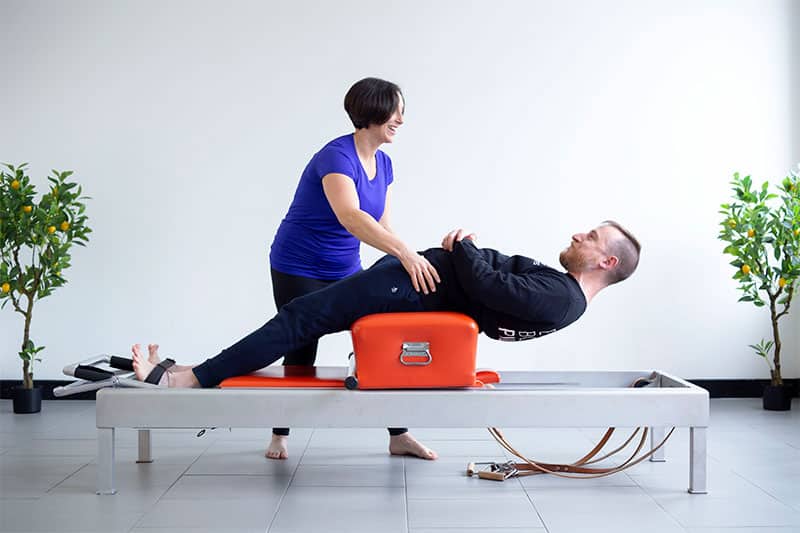 In our studios we offer a variety of classes including Tower, Reformer, Matwork, and Privates or Duets. Now you might be thinking, "what does that all mean?", well, Tower and Reformer classes usually involve making use of the array of equipment we have available in the studio. Whilst the majority of the class might focus on specifically the Tower or Reformer, we also use Chairs, Barrel, and other smaller props.
The main advantage of the Equipment is to use spring resistance to target your centre and keep you connected. On the other hand, our Matwork classes are more based on your own strength, where you have to create your own resistance in the movements. Our Equipment classes are taught to a maximum of 4 people, whereas our Matwork can be taught up to 12. If you want a more personal workout then our Private would be perfect, and if you want to bring a friend or family member, then you can also have a Duet! Our instructors are trained in all forms and are ready to give you a workout that suits your needs.
But who are we? Well, with a 2nd Generation Master Trainer, Amy, taking the helm, our team prides themselves on their abilities to teach Classical Pilates to a high standard. Our founder's mentor was none other than Pilates Elder Jay Grimes, who shared his love for Pilates with Amy who now generously shares it with her team and then all who are taught by them. Within Everybody Pilates, there are 3 studios which all have their own crew of instructors who have varying experiences and styles of teaching. You can find more about each studio and their instructors here      https://www.everybodypilates.co.uk/meet-the-team/
Now that you know who we are, where we came from, and what we do, why not have a look around and familiarise yourself with our website. Plus, you can also follow us on our social media to stay up to date with deals & offers, timetable changes, or just to see what sort of shenanigans we get up to here at Everybody Pilates.
That's all for this month's update. Stay tuned for the next piece to see what else is happening…
See you soon, Pilates enthusiasts.
Your creative Pilates blogger,
Rachel and the EP TEAM