Pilates classes for everyone

What our customers say
We are proud to have an excellent team of Pilates experts teaching at our various studios, who spread the passion for Pilates and make every class memorable. Read our staff testimonials below to find out more!
Southsea Studio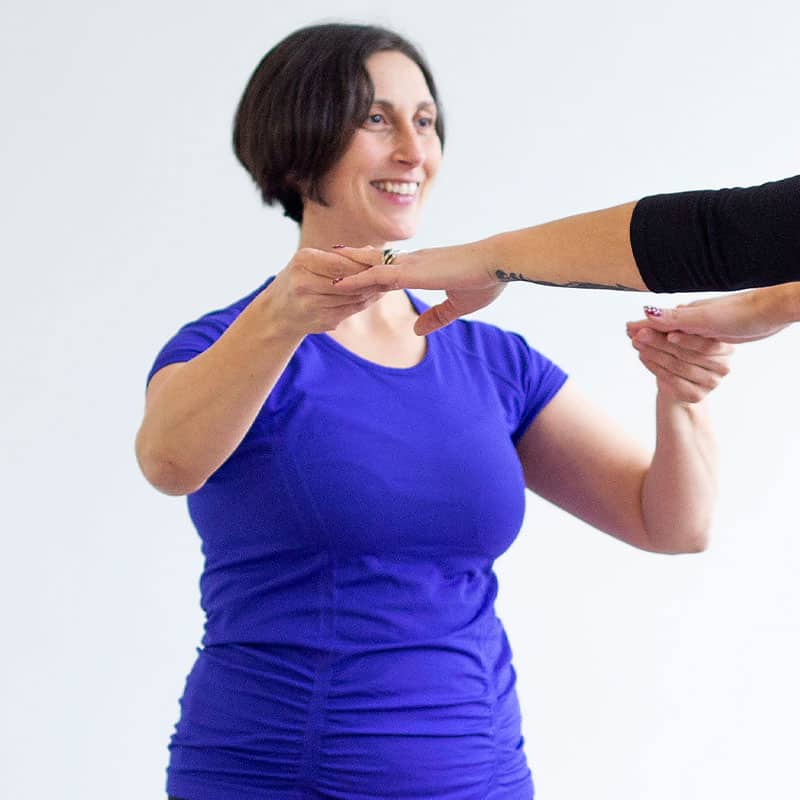 ANDREA MAIDA
"I highly recommend working with Amy Kellow and her company, Everybody Pilates, without reservation. EP creates a wonderfully positive and productive environment in which their instructors can thrive.
My first experience working with Amy Kellow and her staff was in 2013 at the Classical Pilates Convention in Windsor. As producer of this conference, Everybody Pilates took care of every aspect of the event with poise and ease, anticipating the needs of both attendees and presenters.
I returned to the convention again in 2014. There were a few more variables to juggle and teachers were assigned additional workshops to present. Again the organization and cool demeanor did not waver and the resulting event was even better than the previous year.
Everybody Pilates is professional, respectful and efficient. As a presenter I felt great support from the staff. My schedule and duties were clear and Amy made sure there was always someone available should I have a concern or question. I am very much looking forward to participating in this year's event in Portsmouth."
KAREN FRISCHMANN
"Amy is that rare find– brilliant business woman, inspiring teacher and fabulous community builder. Whenever I visit, whether it be at her studio or conventions, I see and feel the care and confidence she instills in all of her work."
BECKY
"I am very excited to have been selected to attend the Masters programme with Amy next year. Originally contemporary trained, I met Amy in 2012 and there began my classical Pilates journey. I recognised that the classical system was the key to understanding the true intention of Pilates but initially it felt intimidating and overwhelming. Her training background is exceptional having completed the Work and Teaching the Work with Jay Grimes, and with a vast amount of teaching experience with clients and teachers alike. Amy has so much to offer to anyone with a genuine desire to learn, consistently supportive throughout my time training with her, she has always strived to deliver the best Pilates education possible, making learning authentic classical Pilates approachable and fun. The Masters Programme is exactly what I have been waiting for to bring together my classical training and experience to date and to take it to the next level. I consider Amy to be my mentor and my friend and I would not be the teacher that I am today without her. Her passion for the Pilates method shines through her work and to everyone that she shares it with.
Amy has been a big inspiration to me both personally (in my own Pilates practice) and professionally (in my Pilates education). She is the hardest working person that I know but that doesn't stop her from motivating and encouraging other teachers, staff and clients. The content of her courses is second to none and she's a wonderful mentor. She is always professional and holds true to her beliefs whilst being welcoming and understanding of others. She has provided lots of support and advice with my ongoing transition into the franchise and I look forward to continuing working with her in the years to come."
KAREN E.
"The Everybody Pilates Master Mentor Programme is an absolute game changer. It has taken my personal practice and teaching to another level. Amy has a wealth of knowledge and experience and shares it with you in such a way that enables you to truly understand the classical syllabus. I am only halfway through the programme and already my teaching and personal practice have reached a whole new level. This is the best decision and investment that I have made in myself, and I am full of gratitude to Amy for opening up this opportunity to me."
JANET
"Every Tuesday morning you can find me in my studio, ready to accept a Skype connection with Amy Kellow. Although Amy is in the U.K., and I am in Walnut Creek, California, I always know that she is about to give me another "ah-ha" moment in my Pilates journey. It is like receiving a small gift each time. Amy always brings her keen eye and unique teaching abilities to each session. She has a contagious smile and refreshing since of humor, that compliments her expert instruction. I highly recommend Amy's Skype sessions. Even though you might be miles apart, it will feel as though she is standing right next to you. I love Tuesday's!"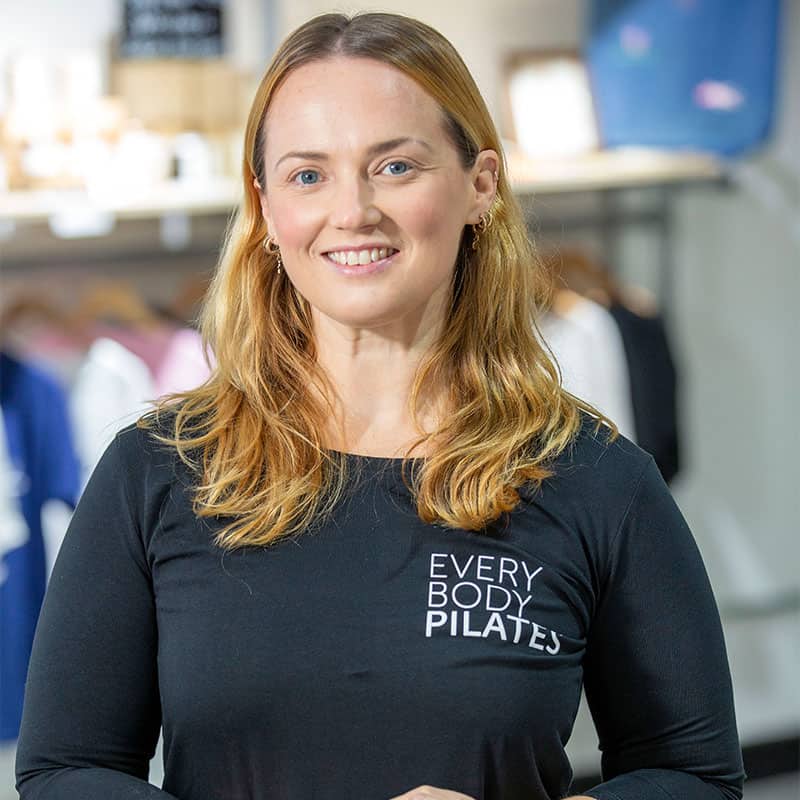 FERGUS C.
"I have been going to Everybody Pilates for several years now, having been recommended after some physio on my back. Going regularly has improved my posture and core strength amongst other things. Kerry, Anna and Annie are extremely knowledgeable and helpful plus the classes have the added bonus of being varied and fun!
I would definitely recommend doing pilates with them."
TERESA J.
"Just loving my Pilates with Kerry at the moment; she's ensuring the class is interesting using a diversity of exercises, and equipment, to challenge and motivate us. Kerry is a fab instructor giving us clear instructions and guidance to improve weekly."
JILL R.
"My body is stronger now in my 50s than at any other time thanks to Everybody Pilates. I used to suffer on a daily basis from lower back pain. Not now. Since attending weekly EP pilates sessions, my core has gone from strength to strength. It is the one exercise I never skip!
Kerry skilfully and knowledgeably changes up the class each session, and challenges you to strengthen your body so you see real improvements and results. Knowing that Everybody Pilates has the expertise, knowledge and skill to develop, strengthen and ensure greater body flexibility, has given me true confidence and is the reason why I keep going back.
Pilates is a good balance for other sports like tennis as it develops my overall flexibility and strengthens my whole body. It is a mental as well as physical exercise. Great for well-being!
Having a strong core and the flexibility levels I now have, enables me to stay fitter and injury free for longer.  So important to me now I am in my 50s."
GARY N.
"I joined Everybody Pilates 9 years ago as a fairly fit 50+ male ( well I thought so). But, I had bad posture, was generally untoned, and had hamstrings so tight they were causing ongoing back issues – along with a non existent core!
Here I am now at 62 attending weekly sessions  with Kerry and we've seen huge improvements to my whole body and with much better flexibility to my muscle weary body. All this achieved by encouragement from kerry - How she does it with such a smile I don't know. She obviously is very good at hiding the truth about punters who really have seen better days!
Kerry is a star !
Love my weekly bout of Pilates.  GN"
KIM H.
"Kerry's classes are always great.  She has extensive knowledge and the class is varied and interesting.  I can work to my level and am always challenged to improve and get stronger.   Kerry can spot minor movements in my body and is able to help guide me to connect properly.  I really enjoy Kerry's tower class as there is a variety of moves and equipment to use.  I have been able to improve and love being able to work on getting stronger with each session."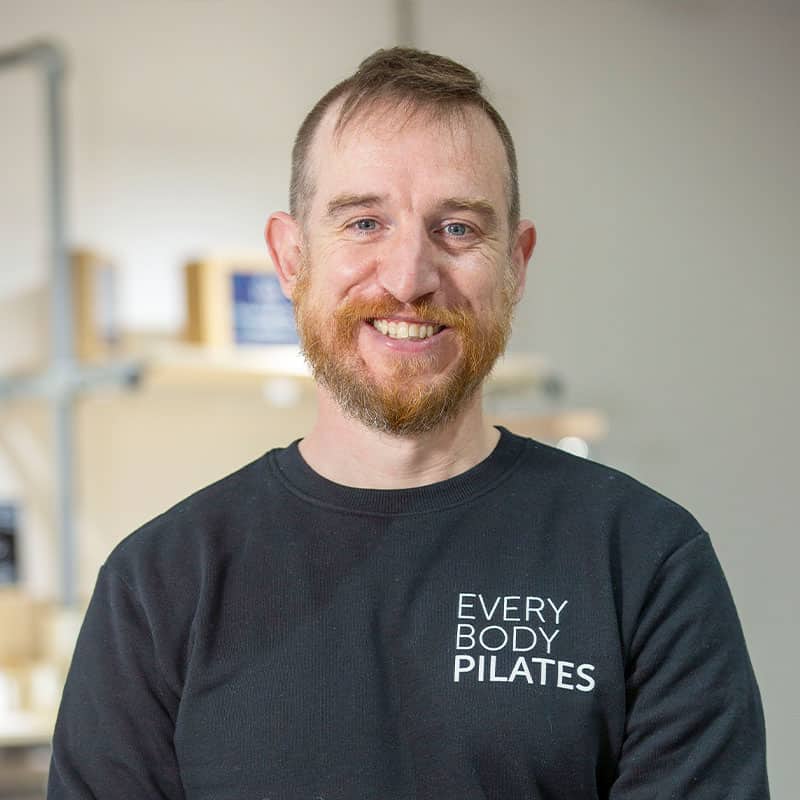 KEVIN P.
"I had the pleasure of working with Mike on my Classical Pilates course with Everybodypilates which started in 2021. Due to the Covid restrictions at the time all my 1 to 1 lessons were online. Mike was very thorough in his teaching and his ability to see where improvements were needed were addressed by me even though I couldn't see my errors, Mike's eye for detail was very precise. When I finally got to the studio I realised that Mike's delivery for the online 1 to 1s had made me a more efficient instructor because of his previous attention to detail. He is such an experienced teacher and his knowledge of the classical system and his precise skills are a credit to the Pilates system. Highly recommended for any Pilates sessions."
KAY P.
"Mike is very good at listening to what his clients have to say and he responds with a programme of pilates that accommodate to his clients needs. His professional attitude and demeanour is maintained while always being pleasant and focused. He observes physical weaknesses, addresses problems and notes progress which  is valuable."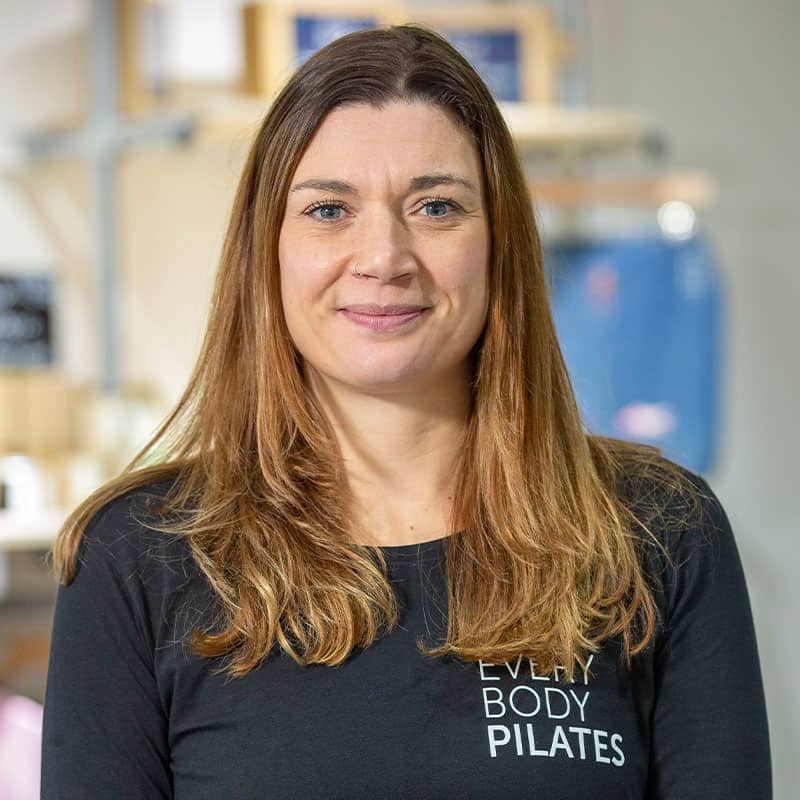 KATE O.
"Anna is a wonderful pilates teacher and I love her classes. She is very experienced and knowledgeable about Classical Pilates, so you are learning and developing with every class. She is so supportive, and because gets to knows her clients so well, she is able to direct her teaching to our individual level and bodies. Anna's classes are always relaxed and fun, and I always come away feeling well stretched and like I have had some quality 'me' time."
RICHARD R.
"Anna has been teaching me pilates for several years. Her teaching skills and the ability to explain the "mechanics" of the exercises has really contributed to my progress in terms of strength, balance and posture. Anna's relaxed tyle and positive personality, coupled with her in depth knowledge of pilates ensures that I look forward to, and enjoy, every weekly session."
SARAH C.
"I've been committed to Anna's classes for ten years thanks to her expertise and her care. All office workers need some posture corrections, but I've also had spinal surgery and procedures in that time. While I've had to take breaks to recover, on my return Anna has been confident but patient, and cheered me on through some frustrating seasons. Gradually we've worked hard to rebuild my core muscles, flexibility and confidence. I'm doing exercises on the Reformer now that I never dreamed I'd be able to attempt. I have felt 100% safe the whole journey. Thanks to the small classes she gets to know and pays attention to each student's individual challenges. She finds inventive modifications to help us succeed, while always avoiding pain or injury. My hour in Anna's class is a lot of fun and I walk out every week with a real sense of achievement."
STEPH G.
"Every week my session with Anna is fun, very varied, challenging and full of encouragement. Pilates with Anna has definitely improved my balance, flexibility and strength more than I ever thought I could achieve after an injury I sustained nearly four years ago. She has shown me how to include correct posture in the gym as well as in everyday life. I am a total convert to Pilates thanks to Anna and think everyone should try it, whatever their physical ability."
NIA B.
"Since working with Anna in classes and 1 to 1 my technique has improved so much! Anna is very clear in her instructions, very friendly and seems to know what my body needs. I have a break through most weeks now. Thank you Anna and thank you to all the staff who are so welcoming, fun and friendly. I LOVE EB Pilates."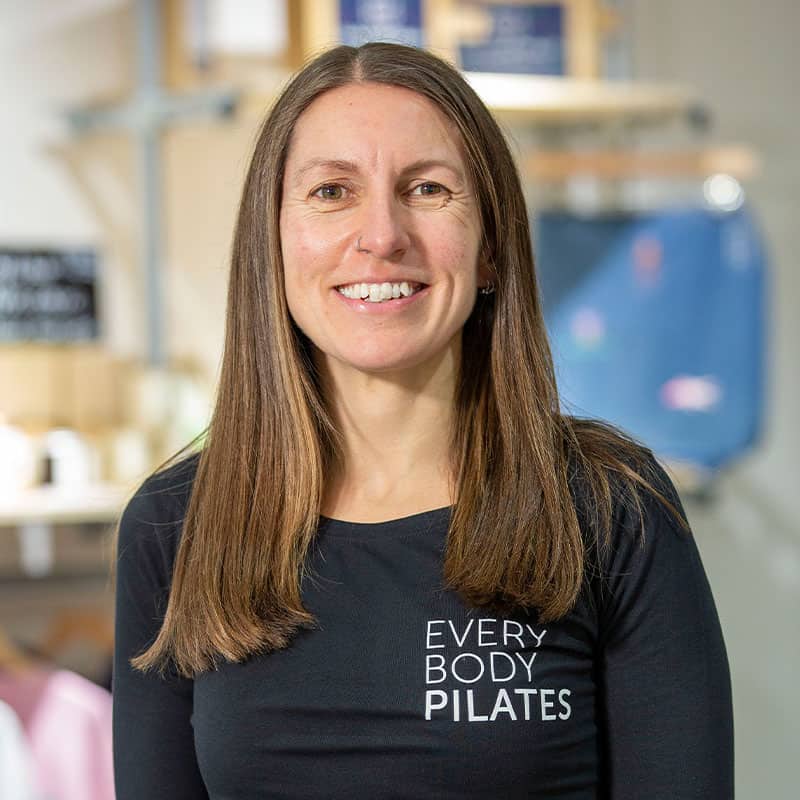 KATY L.
"Audrey is an amazing person. Listens to any concerns I have that day and we adapt to make sure I feel safe and comfortable. Having chronic illnesses and doing any type of exercise makes me nervous, but this is put at ease as soon as I'm with Audrey. We always have fun and a laugh, and I've made so much progress! And it's all because of Audrey over the last couple of years. Thank you!!"
JULIAN E.
"Audrey has taught me pilates for several years and she  constantly challenges the  limits  of my body, finds new ways to assist my exercise and does so with a good deal of  laughter and fun, so raising my mental health as well. I  have achieved more  than I could of hoped for with her encouragement and understanding and still  learning new things with her guidance."
ANGIE W.
"I've been attending Audrey's mat class for several weeks and I'm completely hooked. Audrey has made me feel totally at ease as I am a new convert to pilates. Audrey's tuition is excellent as she explains every exercise and movement expertly and makes subtle corrections where needed. There is a lovely flow to her class and I always feel challenged. I leave feeling energised and inches taller! My core strength and posture has definitely improved. I 100% recommend trying Audrey's classes."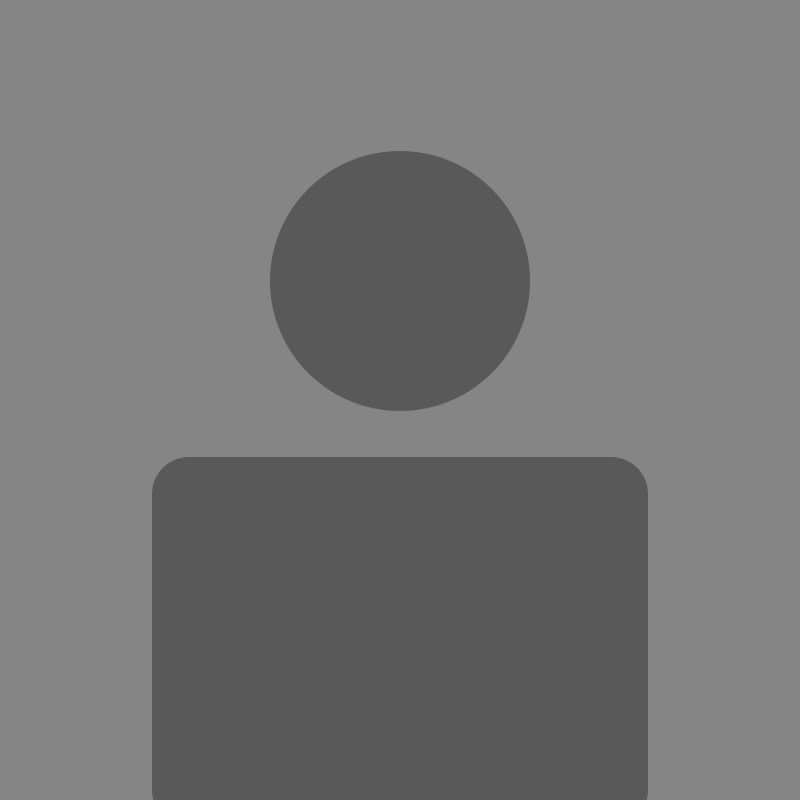 LISA M.
"Annie, an educator by nature and experience, understands the needs of those in her classes and 1 on 1 clients.  I enjoy working through her well planned classes and especially enjoy our intellectual conversations about Pilates practice. She is both a patient and creative instructor.  I love learning with her."
MARGARET D.
"I really look forward to my mat classes with Annie and have done so for over two years. She is an excellent instructor who is always positive and encouraging.  She knows her students very well and adapts her classes to ensure that every student can make progress without feeling stressed. She is also able to identify when a bit more stretch is needed.  Classes are varied with unexpected exercises introduced at times so there is never a dull moment."
CARRIE O.
"I always enjoy my Pilates lessons with Annie, she is knowledgeable, positive and engaging throughout the class (and after).Annie works with you to get you to understand the exercise, which muscles to use as well as the benefit of the exercise, and pushes you to achieve what you thought would be impossible. Annie will include exercises to benefit everyone in the class i.e. something for the runners, the cyclists, the desk sitters or if you have a specific niggle and makes sure we finish feeling better and more stretched out than when we arrived to class.I always leave feeling positive, energised and less achy after my classes and will advocate how great my classes and teacher are to anyone who will listen to me."
Locks Heath Studio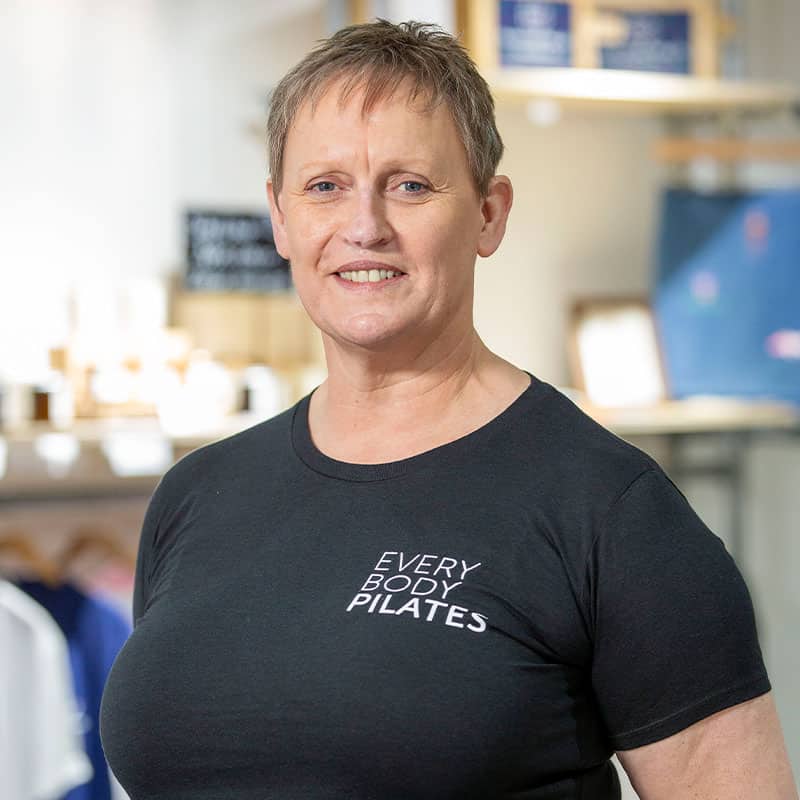 LISA V.
"I have been working with Angie on the reformer for around 3 years. I really enjoy her classes; she is great at tweaking the exercises to work you harder and is able to accommodate injury requirements as and when needed. My core is definitely stronger and subsequently my health improved. Angie is so knowledgeable, and her enthusiasm and interest is infectious."
NIKKI A.
"I've been attending Everybody Pilates Locks Heath for about 5 years and I've thoroughly enjoyed and benefitted from my classes. I currently attend 1 Mat class and 1 System class per week with the lovely Angie and Rachel. These ladies are knowledgeable and supportive and treat every person as an individual, so exercises can be tailored as required. There is nothing intimidating about coming to EBP Locks Heath and I highly recommend it to everyone and everybody."
KERRY L.
"From my first apprehensive and clueless steps into the Everybody Pilates studio over 3 years ago, Angie has always welcomed, encouraged and challenged me to learn at my own pace but dig deep, try harder and develop in order to advance, strengthen and evolve my abilities. Angie makes the studio a safe and comfortable space to learn and grow (and have a laugh!) and through this she has made Pilates an integral part of both my physical and mental well-being. I could never thank her enough for everything she has guided me to become today through Pilates."
MARK F.
"I've been practicing Pilates with Everybody Pilates Locks Heath for a number of years now. The facilities at the studio are first class and Angie is a superb instructor. Her experience and depth of knowledge are excellent, and this has helped me build my core strength and improve my physical health immensely. Thank you."
SIAN
"Angie and the Team are brilliant. All so knowledgeable, encouraging and patient. Be prepared to give your full focus to your chosen class; it takes concentration but the benefits are so worth it! Pilates now informs all my participation in exercises, from walking to swimming etc, as well as daily activities such as driving."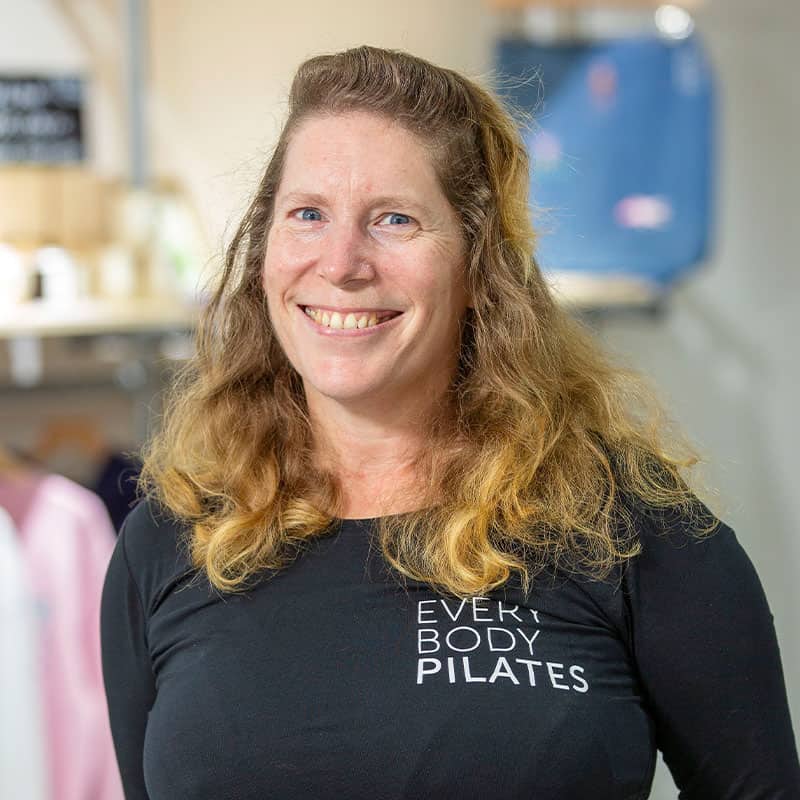 CAROLYN C-B.
"I have thoroughly enjoyed my sessions at Everybody Pilates – Locks Heath with Clare. Who knew that bending into a pretzel could be so fun! I have definitely increased my strength & flexibility since starting my once-a-week sessions in September."
ELIZABETH R.
"The team at Everybody Pilates is committed to bringing out the best in their students and tailoring exercises to suit."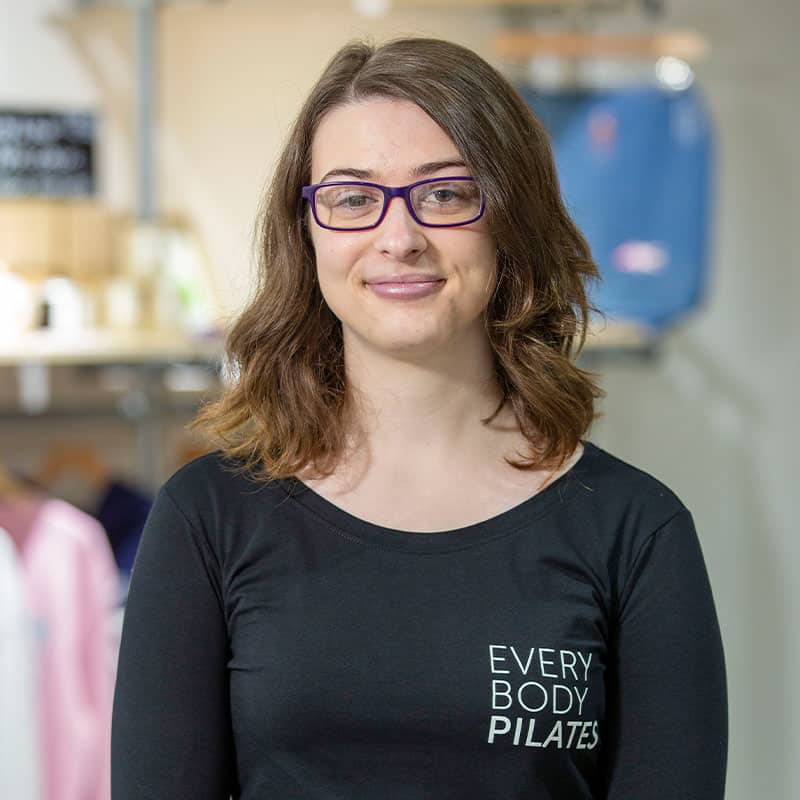 MERLYN L.
"I enjoy having Rachel as my Pilates teacher. She knows what she wants us to do but finds a way to help us if it is too difficult. She has a quiet and reassuring voice which helps if we are struggling with an exercise as she pushes us to do the exercises correctly. I have asked her to stand in front of us as I am deaf which was no problem and makes a big difference to me. I will be very happy to have Rachel as my teacher as long as I can do the classes."
LIANNE N.
"After taking a few months out due to an injury from other sports, I have returned to a couple classes each week with Rachel being my instructor. I hadn't had Rachel teach me previously but knew her from the studio. I have been extremely pleased with Rachel's teaching style and her knowledge. She is patient and adaptable when I'm unable to do certain moves. I would highly recommend her. Thank you, Rachel!"
NIKKI A.
"I've been attending Everybody Pilates Locks Heath for about 5 years, and I've thoroughly enjoyed and benefitted from my classes. I currently attend 1 Mat class and 1 System class per week with the lovely Angie and Rachel. These ladies are knowledgeable and supportive and treat every person as an individual, so exercises can be tailored as required. There is nothing intimidating about coming to EBP Locks Heath and I highly recommend it to everyone and everybody."