about the founder
Everybody Pilates was Co-founded by Amy Kellow, who is a 2nd Generation Master Trainer. Amy brings her passion for Classical Pilates from studying it in her own background and working with the very best teachers in the field.
Not many people can say that their Pilates Mentor is Pilates Elder Jay Grimes, and Amy has been studying with him since 2011.
She has completed the 2 year programme Teaching the Work and The Work at Vintage Pilates under Jay's tutelage and shares her enthusiasm with all who study and work with her.
As part of our Everybody Pilates streaming service, Amy also creates tutorial sessions to bring you all of the best Pilates workouts you could ever need from your own home.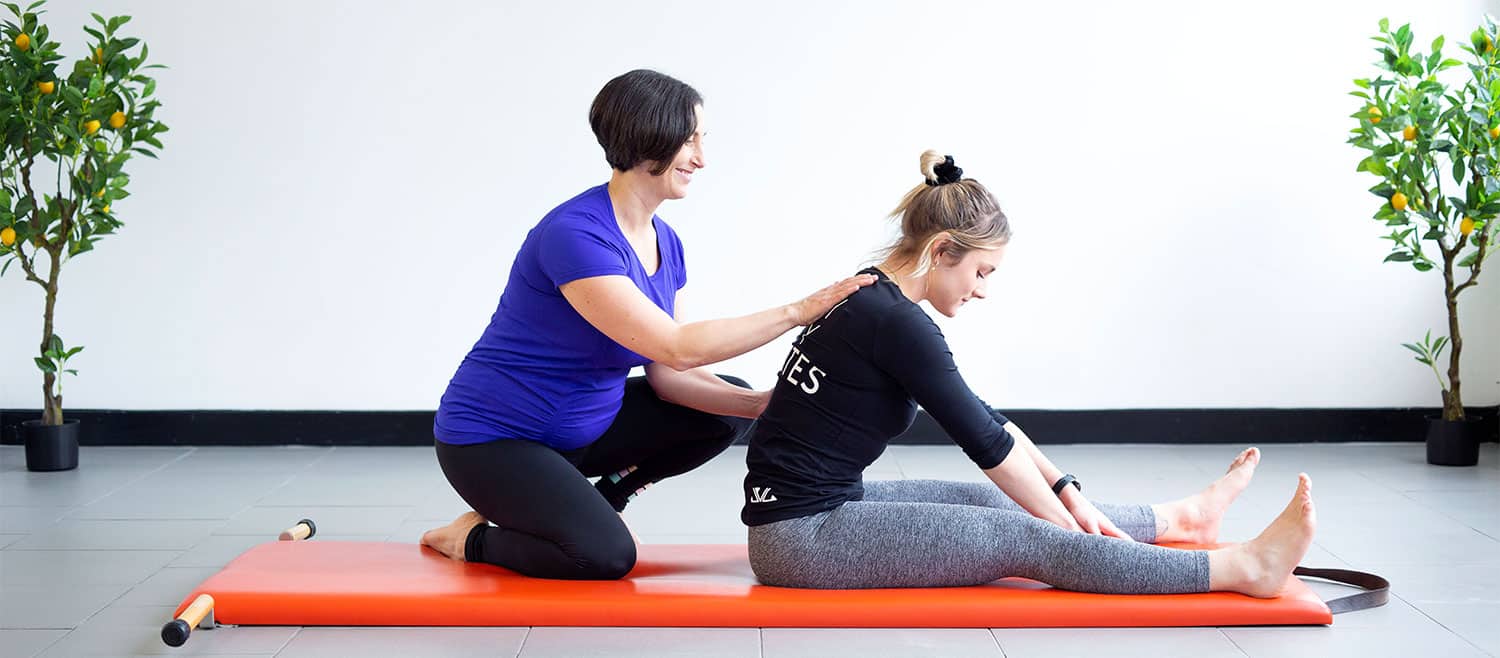 Everybody
We are a group of classical Pilates studios that share a passion for bringing Pilates to everyone, no matter your age, gender or ability.
At Everybody Pilates, we ensure all of our studios teach the very best in Classical Pilates, with all of our teachers undergoing a two-year training programme in the method.
We bring you the best teachers so you can get the best results.  Each person who attends our studio session is taught by teachers who are passionate about helping people work out to the best of their ability and understand the method.
Our Classical Pilates Studios
We have locations in Lock's heath and Southsea in the UK and a studio in Maastricht, NL, with classes all available to book online.
We believe in keeping our class sizes on the smaller side. Our instructors have time to work individually with everyone in attendance, to help with personal technique and support.
Classes are taught either as mat classes, equipment classes or private and duets, depending on individual preference. But all sessions will leave you feeling stronger, taller and worked out!